It's no surprise… the title that tops the Most Downloaded Adult Fiction Audiobook and eBook lists is none other than Dan Brown's latest blockbuster, The Lost Symbol. I hope you've heard of it!
Joining The Lost Symbol on the Most Downloaded Adult Fiction eBook list is James Patterson's newest hit, Alex Cross's Trial. Expect this list to become more diversified as mysteries, thrillers, and fantasy titles make their way onto the Most Downloaded eBooks.  One such title, Dead and Gone, by Charlaine Harris has stolen the number nine spot as the next title in the Sookie Stackhouse Series, A Touch of Dead, is due out this fall.
Moving into the top spot for Adult Nonfiction Audiobooks is Outliers by Malcolm Gladwell. Gladwell's steady group of bestselling titles will most likely be joined by his newest title, also due out this fall, What the Dog Saw, is a collection of antholgies that expects to be another popular read.
Stephenie Meyer's The Twilight Saga has dominated the Juvenile Fiction list for well over a year, but there is a new addition to the list.  L. J. Smith's Nightfall is the first title in the Vampire Diaries: The Return Series, and it nabs the number ten spot spot for September's Most Downloaded Juvenile Fiction eBooks.  Look out Edward and Bella…  there is a new vampire on the block!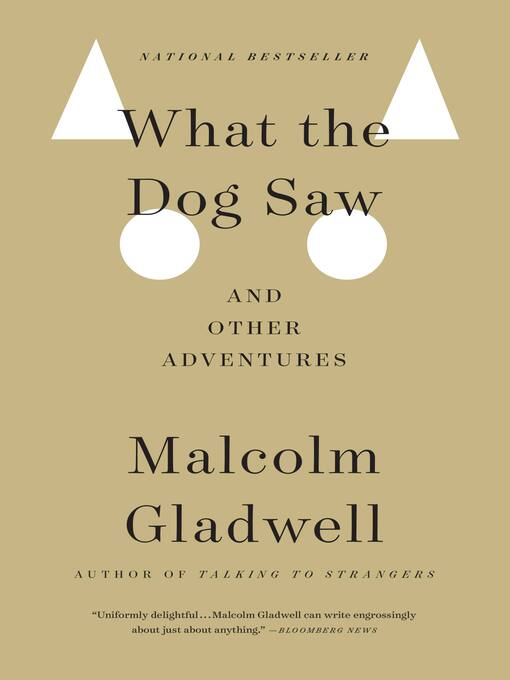 The Most Downloaded Books from the Library lists are organized by subject and format, and compiled based on activity at more than 9,000 libraries in the OverDrive global network. You can view these lists of Most Downloaded Books for the month of September in Content Reserve.
|
Leave a comment